Dr. Nhut Ho
Founder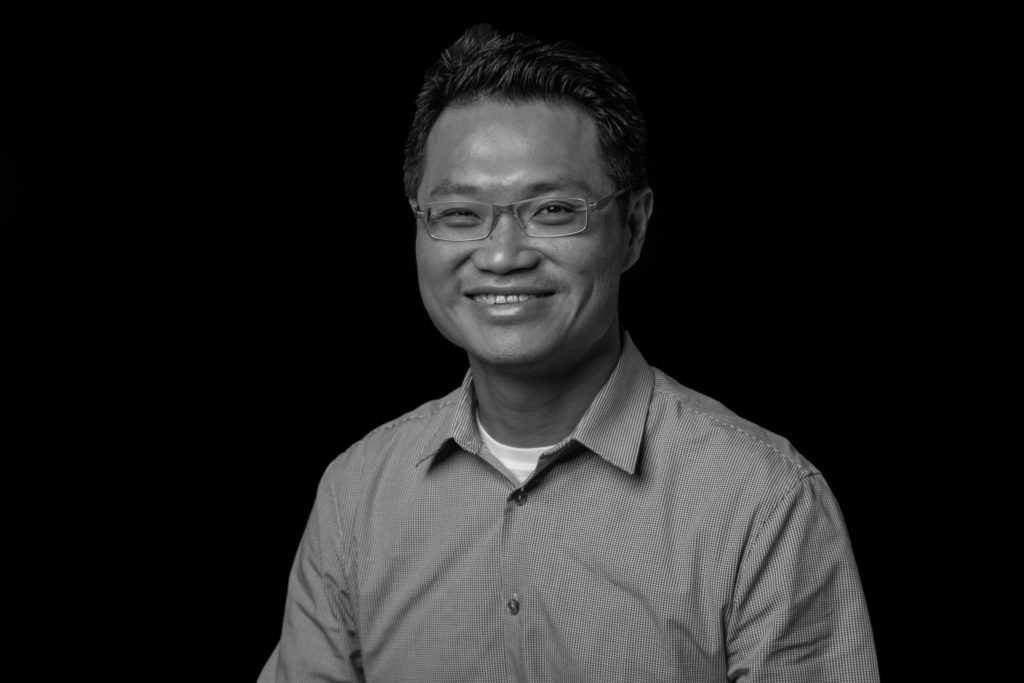 Believing in a multidisciplinary approach to innovation, Dr. Nhut Ho lives a multi- dimensional life as an intellectual pioneering human automation teaming technology, an entrepreneur collaborating with NASA, and a professor deconstructing problems for the next generation of students.
As the Founder of Human Automation Teaming Solutions (HATS), Nhut is pioneering the creation of innovative technologies that allow human operators to collaborate with automation in large, complex systems. Under his leadership, HATS has been developing advanced technologies for NASA researchers to conduct studies that integrate drones into the national airspace system. These technologies include a drone ground control station for determining minimum operational performance standards for drone systems, and advanced concepts and human automation teaming systems for managing large number of drones with a few operators as well as managing and visualizing the risks associated with drone operations.
For 18 years, Nhut has collaborated with NASA and the Department of Defense to conduct research in the areas of human automation/autonomy teaming, human automation trust and transparency, automation design, and machine learning with direct application for increasingly autonomous and NextGen air traffic management systems.
With an emphasis on multi-disciplinary teams using cutting edge research and scientific discovery to make practical and substantial impact on people's lives, Nhut has played vital roles in two aeronautic programs. First program was an Air Force-sponsored field study that assessed trust and operational use of the F-16 Automated Ground Collision Avoidance System (Auto-GCAS). The study interviewed over 400 F16 pilots and identified a critical safety issue that directly led to a fleet-wide aircraft system modification. In addition to publishing over 16 papers on this study, and Nhut and his team were recognized with the 2018 Collier Trophy Award and in the Journal of Ergonomics in Design as The Most Outstanding Article in 2016. The second program was an FAA-sponsored research project that developed and implemented aircraft noise abatement procedures that reduce 50% of the noise intensity on the residential communities underneath the aircraft flight path.
At HATS, Nhut is transitioning technologies his team created for NASA into Consoar, a network of unmanned ground and aerial drones for the Environmental Monitoring industry. Consoar is built upon a suite of innovative technologies, including the software agent, R-HATS, which enables efficient human-automation teaming in the management of multiple manned commercial airplanes in emergency landing situations and J-HATT, a ground control station software. While HATIS provides an interface system to visualize and manage the risks associated with operating multiple unmanned aerial drones, M-HATT is research platform for managing large number of unmanned vehicles with one operator.
The flagship product for HATS, Consoar is a proprietary and patent pending solution delivering valid real-time data 24/7, 6X faster than the current human system. The system's secure and extensible architecture leverages Amazon Web Services and cloud computing to scale up to meet increased demand for handling data from a large number of unmanned vehicles, and which can communicate across diverse platforms. Consoar enables real-time methane leak detection to reduce landfills' carbon footprint, air pollution and odors, which are the leading issues with neighborhood associations, advocates and regulators.
As a Fulbright Scholar and Fulbright Specialist with a Ph.D. with a focus in systems engineering from MIT as well as a B.S in mechanical engineering from USC, Nhut has taught as a Professor of Mechanical Engineering at California State University, Northridge (CSUN) since 2005. He serves as the Founding Director of the Center for Innovation and Entrepreneurship Center in the College of Engineering and Computer Science and directs the Systems Engineering Research Laboratory at California State University, Northridge. With these positions, he has multifaceted leadership roles.
His influence in the academic world goes beyond one university, Nhut has been called upon to counsel higher education systems in the developing world to transform curricula and culture, and to produce graduates that meet international accreditation standards. He introduced the innovative curriculum reform model Conceive-Design-Implement-Operate (CDIO) in Vietnam, helping Vietnamese universities implement the model, and helping the Vietnam Ministry of Education and Training develop strategic plans for widespread implementation. To date, over 50 programs at the Vietnam National University-Ho Chi Minh, and many other Vietnam's universities have implemented CDIO to reform their curricula.
---
Vicky Ho
Chief Financial Officer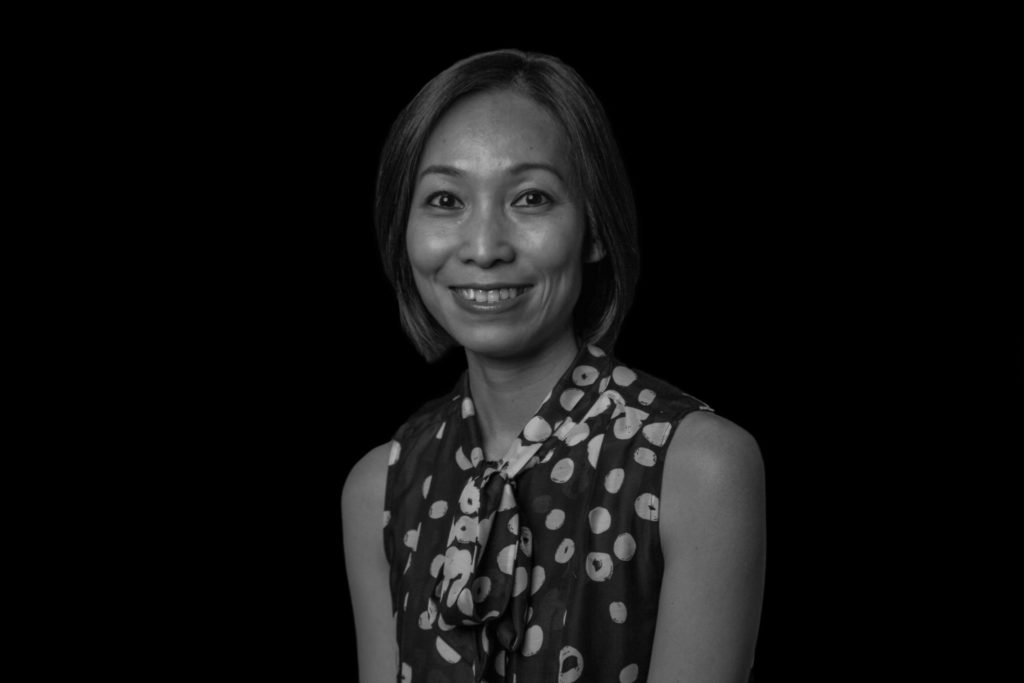 Vicky Ho, our CFO, brings to HATS hands-on experience in running a business and managing its finance, with an MBA from California State University, Northridge, a BA in Accountancy from California State University, Sacramento, and a BS in International Business from Foreign Trade University, Ho Chi Minh City, Vietnam.

Prior to joining HATS, she held several senior positions for multinational firms in Vietnam. These include: 1) Assistant to Chief Finance Officer of the Apple Tree Group, where she consolidated financial figures from subsidiary companies to determine Group's financial performance and assisted restructuring of Group's and subsidiary companies' corporate organization; 2) Senior Market Researcher with Savills Vietnam LTD, where she managed research team to produce reports on real estate markets for different locations in Vietnam, and supported Valuation team in performing feasibility studies; and 3) Revenue Management Manager of Sheraton Saigon Hotel and Towers, where she developed pricing strategy to drive and increase market share and revenue performance, provided management updates on hotel performance, monitored competitor's pricing and performance, produced forecast of occupancy and average room rates, generated and analyzed reports, sourced and negotiated and signed Corporate Rate Agreement and event contracts, conducted site inspections for event organizers and operators, and designed account base to ensure high level of guest satisfaction with prompt and efficient services.

Additionally she also has experience in auditing international/local companies from her employment with Ernst & Young Vietnam LTD.
---
Dr. Walter Johnson
Principal Human-Systems Designer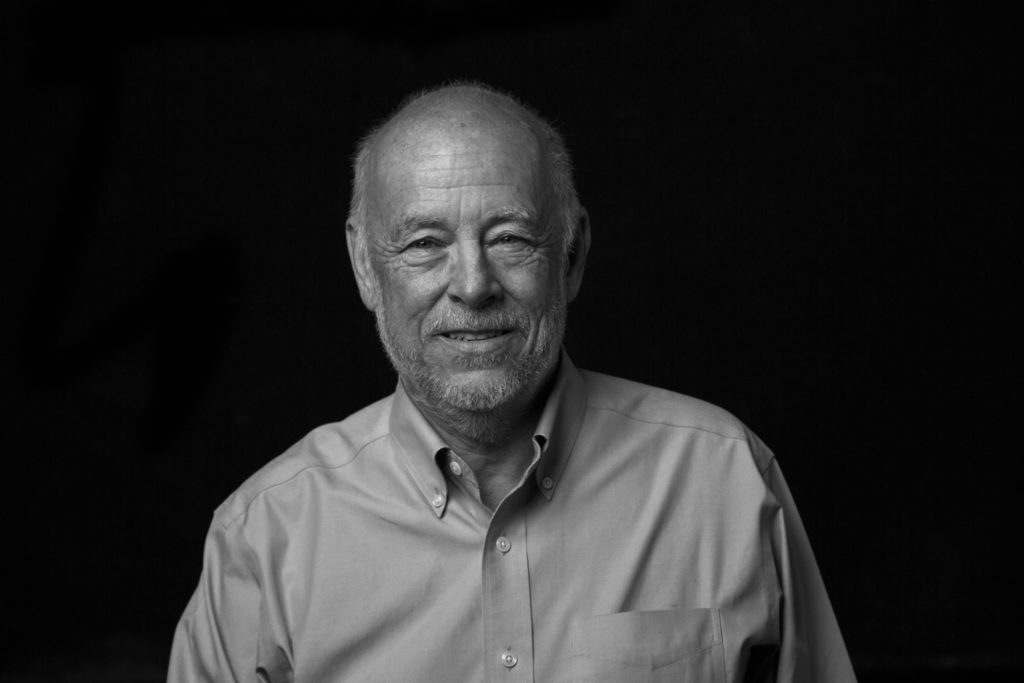 Dr. Walter Johnson, Principal Human Systems Designer at HATS, is in charge of developing innovative designs and concepts that promote effective human-automation teaming. At HATS Inc. Walter focuses on the dynamic (on the fly) allocation of roles and responsibilities between automation and humans. To achieve this Walter designed ALTA, a transformative software agent that oversees the distribution of decision-making between automation and human. ALTA is a critical step toward effective human-automation teaming and is a core embedded technology in Consoar, allowing for a single operator to simultaneously manage many independent vehicles.
Walter also oversees the high-level design of a task-execution, or "play", structure that is fundamental to Consoar. This allows an operator to both create and execute mission and task plans that incorporate various levels and types of human-automation teaming. Furthermore, Walter has served as the Principal Investigator for HATS on the SBIR Human Autonomy Teaming Testbed for Multi-UAS Management (M-HATT) and the SBIR Human Autonomy Teaming Interface System for UTM Risks Management.
A former researcher and team leader with the NASA Ames Human Integration Division for 30 years, Walter led the development and testing of advanced technologies and concepts for interface design and human automation interaction. As lead of the NASA Flight Deck Display Research Group and Laboratory. Walter developed and tested human automation teaming concepts in several large-scale simulations that sought to discover optimal distributions of roles and responsibilities among humans and automation in the air traffic management system. In addition, he oversaw the design and development of one of the world's most innovative and advanced 3-D cockpit traffic displays known as the NASA Cockpit Situation Display.
With a PhD in cognitive and perceptual psychology from the Ohio State University, Walter holds three patents for "Cueing Light Configuration for Aircraft Navigation;" "System and Method for Providing a Real Time Audible Message to a Pilot;" and "Predicted Weather Display and Decision Support Interface for Flight Deck."
While at NASA Walter accumulated 10 Honor Awards, 6 invention disclosures, and 170+ publications for his work on multiple projects. He also shared in the prestigious 2007 Robert J. Collier Trophy for work on the development of the Automatic Dependent Surveillance – Broadcast system. Of these, he is most proud of the NASA Honor Award for Mentoring, which allowed him to help train the next generation of engineers.
---
Brenda Lynch
Director of Marketing and PR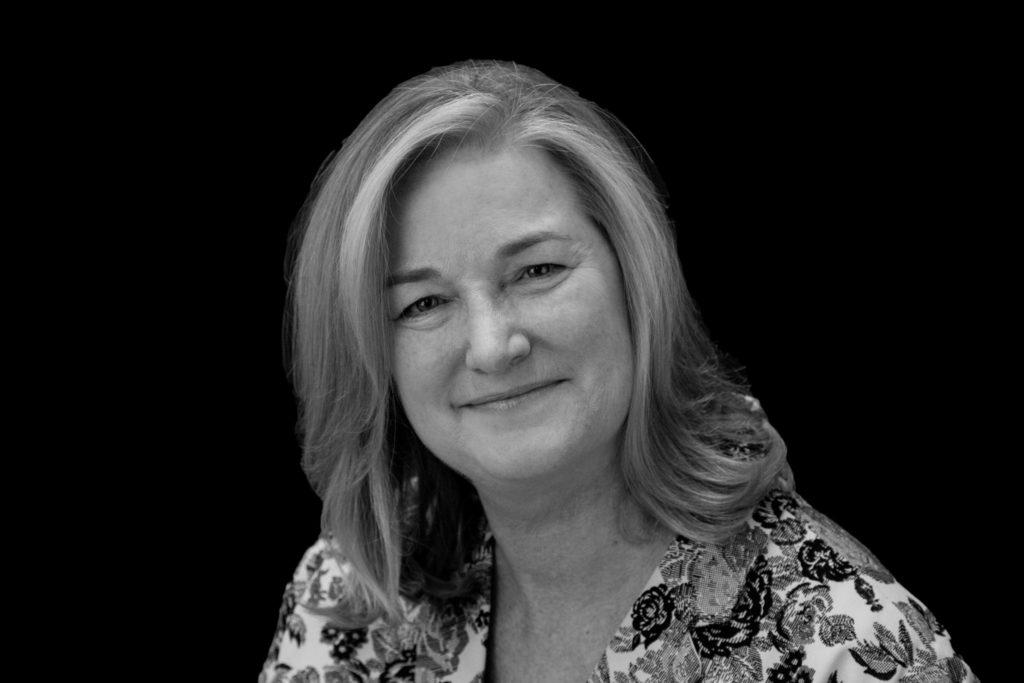 As an award winning marketer to Fortune 500 companies, Brenda Lynch has provided strategic counsel to C-suite and senior level executives, marketing solutions to drive sales and communication guidance to build national brands for top-tier companies including eBay, Disney Online, Peet's Coffee, Jamba Juice, Bosch Home Appliances, Dole Packaged Foods, and The Jim Henson Company.
As the Senior Partner and head of the West Coast Consumer Group of Finn Partners, a public relations agency with offices across the nation, Brenda ran the Los Angeles office. She coached executives and managers to achieve a variety of performance objectives from audience segmentation and marketing tactics to developing relevant messaging and public speaking.
She was also part of the national leadership team charged with creating and maintaining the agency culture and part of the national leadership team charged with creating and maintaining the agency culture. She spearheaded programs to share best practices and elevate the quality of strategic thinking, impactful messaging, and workplace skills across the agency and have been recognized by The Holmes Report with the coveted award "Best New Agency" and "Best Agency to Work For." Her work in the communications field has earned numerous CIPRA, PRisms and MARCOM public relations industry awards. She also is published in PR News Media Training Guidebook, contributing the chapter "Good Quotes Come from Good Key Messages."
Brenda is a sought after media coach for senior executives conducting on-camera interviews as well as community presentations. She collaboratively works with her clients to communicate their brand in a competitive marketplace by developing relevant messaging on matters ranging from promoting the organization's mission and product benefits to mitigating reputational issues and driving consumer behaviors.
Previously, Brenda served as the Director of the North American Consumer Practice and Managing Director of the LA office at MS&L, a leading international public relations agency. She spearheaded programs to share best practices and elevate the quality of strategic thinking, impactful messaging, and workplace skills across the agency. She has provided strategic counsel for some of the top companies in the nation: eBay, Red Bull, Mattel, Nestlé, Procter & Gamble and others.
Dedicated to growing the next generation of leaders, Brenda serves as an Adjunct Professor at USC Annenberg Graduate Program in Strategic Public Relations, creating and delivering customized curriculum that offers real-life insights, interactive workshops, and seminars, ensuring the students have solid experience with real-world clients. Brenda was tapped by California State University, Northridge to establish and serve as the founding advisor for Agency 398, a university agency for undergraduate students to work with clients and be work-force ready upon graduation.
Brenda's commitment to the community extends to serving on the Mount Saint Mary College Rebranding Committee and Advisory Council of Allied Professionals Steering Committee for Planned Giving. In addition, she was a featured speaker at The SCAN Foundation California Summit on Transforming Long-Term Services and Support (LTSS). She also has provided strategic counsel and coaching to Union Station Homeless Service and Friends of Griffith Park.
---
Kenneth Wakeland
Lead Software Developer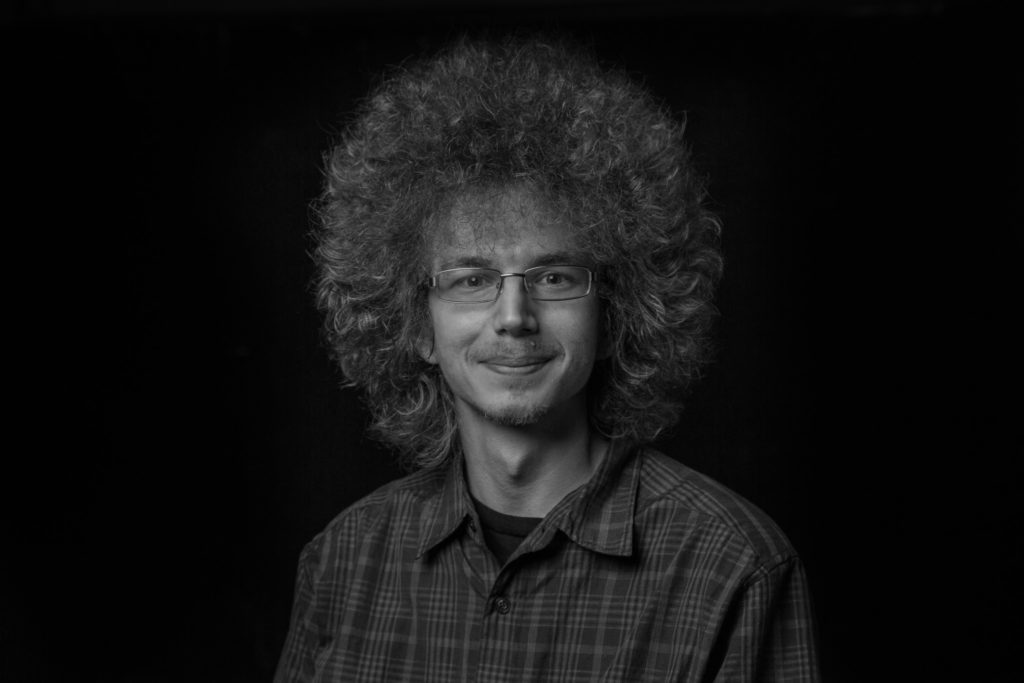 Kenneth Wakeland is the Lead Software Developer and one of the founder members of HATS.
With deep experience in developing and deploying software for unmanned and semi-autonomous drone control stations, Live-Virtual-Constructive Distributed environments for flight tests conducted with physical and virtual drones, interoperability standards (e.g., NATO STANAG 4586) for unmanned control and communication systems, Kenny manages and guides the software development for Consoar.
Additionally Kenny is also skilled at designing architecture and implementing cloud computing-based systems for conversational interfaces, big data management and analytics, and Internet of Things. Always pushing bound of technology while staying on schedule and scope, Kenny spearheaded the completion of the million dollar R-HATS contract for NASA. Patent-pending software agent, R-HATS, enables efficient human-automation teaming in the management of multiple manned commercial airplanes in emergency landing situations.
An Eagle Scout, Kenny also holds a Bachelor of Science in Computer Science from California State University, Northridge.
---
Karanvir Panesar
User Experience and Interface Designer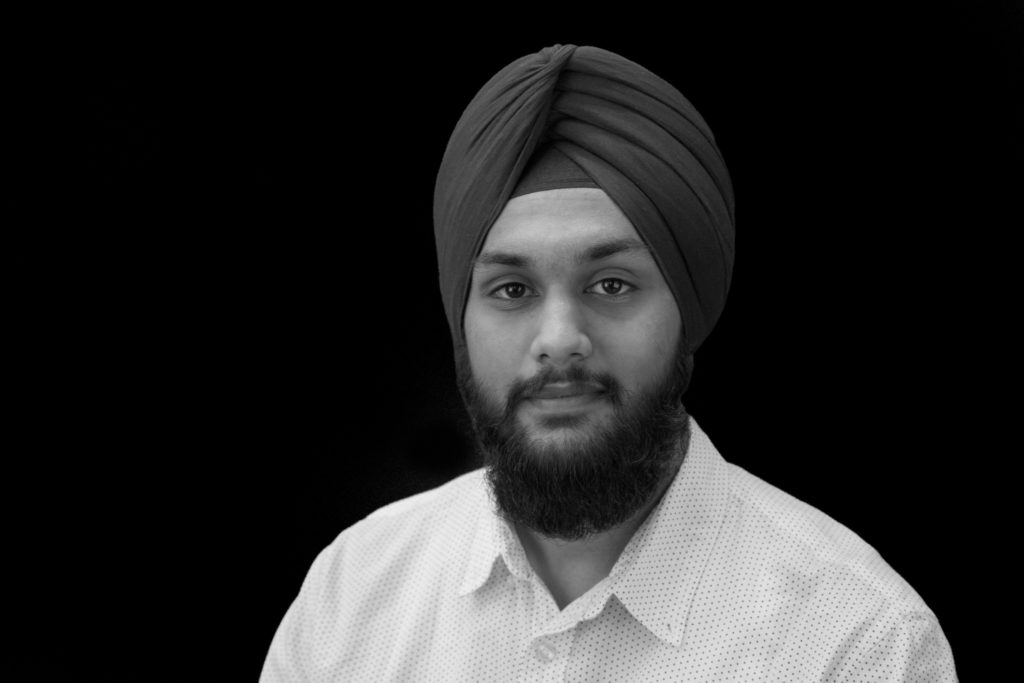 Blending his passion for engineering and art, Karanvir Panesar brings a unique perspective to his work as the lead user experience and interface designer at HATS. He is dedicated to maintaining the highest level of quality and consistency in aesthetics across all hardware and software components.
Karanvir serves as the lead user interface and user experience designer on Consoar.
Using his expertise in hardware engineering, software development, user interface design, and ergonomics, his passion is to enable users to operate at their peak efficiency in harmony with automation.
As a software developer (C++, C#) and flight test engineer, Karanvir focuses on the design and development of innovative human-machine teaming software and hardware products. His research interests lie in studying attention management, understanding the evolution of trust between humans and machines, as well as the design and development of multi-modal user interfaces to enhance human performance.
Karanvir is pursuing a doctoral degree in Industrial and Operations Engineering focusing on Cognitive Ergonomics at the University of Michigan, Ann Arbor. He began his dual focus on engineering and art at California State University of Northridge where he earned a Bachelor of Science in Computer Engineering and a minor in art.